QUEBEC MOSQUE ATTACK - FALSE INTERNATIONAL WESTERN GOVERNMENTS' TERROORISM AGAINST OWN PEOPLE Wwestern governments ongoing terrorism against own citizens
http://aanirfan.blogspot.com/2017/01/quebec-mosque-attack-false-flag-inside.html
QUEBEC MOSQUE ATTACK - FALSE FLAG INSIDE JOB CONSPIRACY
Before the security services carry out a false flag attack, they carry out a drill.
...
Above we see a drill in Quebec. (It is not real)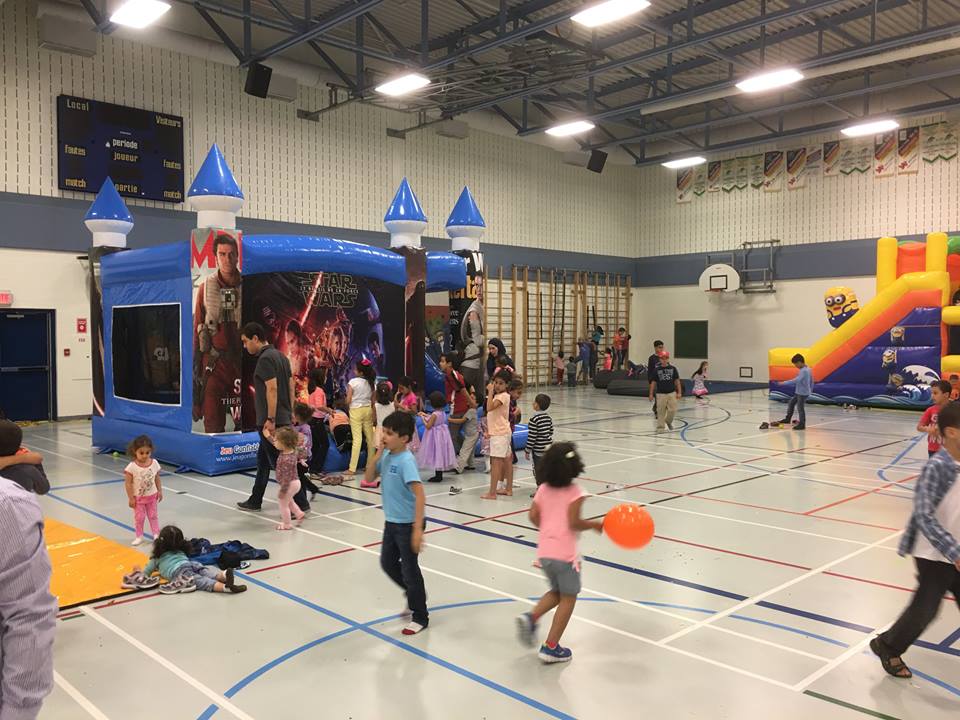 ..
The Quebec Islamic Centre.
The Quebec Islamic Centre which was attacked on 29 January 2017 was equipped with multiple
security cameras
.
Witnesses recount night of Quebec City shooting ...
"At 8 p.m. the Québec City Islamic Cultural Center on Sainte-Foy Street was holding evening prayers, when
three gunmen burst into the building
and began shooting."
Three Shooters Attack Québec Mosque
Alexandre Bissonnette.

After a 'false flag' attack, there needs to be a 'patsy'.
The CIA is said to mind control attractive and innocent young kids, use them as sex slaves, and then use them as 'patsies'.
Above we see that the real Dylann Roof (left) appears to have no obvious moles on his face. Above (right) we see what appears to be Dylann's body double, a person with obvious moles? CHARLESTON
The CIA's Operation Gladio operatives are said to carry out the false flag terror operations.
OPERATION GLADIO
.
'Dylan Roof' was the 'patsy' in the Charleston Church 'false flag' attack.
Above, we see 'Dylan Roof'. The photo on the right appears to have been photoshopped, having had a 'right-wing' badge added.
...
Trump says that the Quebec incident justifies his Muslim ban.
Alexandre.
Alexandre Bissonnette rented a flat with his twin brother Mathieu,
CBC News Montreal reported
.
He studied political science and anthropology at Laval University.
He was known to be a competent musician and to be
active at the university's chess club.
"He gave the impression of being a very good person," Prof Jean Sevigny
told thestar.com
.
In addition to being a student,
Alexandre Bissonnette worked in a call centre for Quebec's blood donation agency, Héma-Québec.
.
Alexandre Bissonnette (right).
The purpose of the fake Bissonnette/Breivik stories is to promote the Nazi-Zionist agenda
On his original Facebook page
, Alexandre Bissonnette had large numbers of friends, including some Moslems.
His Facebook page was then interfered with.
Alexandre Bissonnette is now being described as being "the loner student ... who was reportedly a 'Trump supporter who liked Le Pen and mocked Syrian refugees online.'"
dailymail.
However, "Neighbors of the family home in the affluent Quebec suburb of Cap Rouge were stunned to learn Bissonnette, described as a 'typical boy-next-door', was being accused of the shooting."
dailymail.
The real Alexandre Bissonnette is like the real Anders Breivik - a gentle liberal soul.
BREIVIK IS INNOCENT
.
Bissonnette taken into custody.
The purpose of the fake Bissonnette/Breivik stories is to promote the Nazi-Zionist agenda, by stirring up conflict.
'The Nazi-Zionist' Infowars tells us that the
Quebec Mosque Shooting is a Devastating Blow to the Leftist Narrative
.
The Deep State plays all sorts of ball games.
Allegedly, Bissonnette fled from the mosque in his Mitsubishi and was arrested in nearby Ile d'Orleans around 20 minutes later after calling 911,
Le Soleil
reports.
Allegedly, Police found two rifles and an AK-47 in the car.
dailymail.
Students at Alexandre Bissonnette's university, describe Alexandre Bissonnette as being a timid man who didn't seem capable of committing an act of terror.
"He never showed or suggested that political violence or terrorism was something he was capable of."
The purpose of the false flag terrorism is to put into power the supporters of the Nazi-Zionists.
Le Pen is a supporter of Israel.
A Facebook page allegedly belonging to Bissonnette, which has since been taken down, allegedly revealed support for far right-wing ideas, including those of Marine Le Pen.
Other 'likes' allegedly included Israeli Defense Forces, Donald Trump, and outspoken critics of Islam Richard Dawkins and Christopher Hitchens.
Above (left) we see a March 2016 picture of 'Anders Breivik' with a narrow, straight (or concave) nose. He has small ear lobes and relatively small chin. Above (right) we see the original Anders Brevik as a youth, with a convex nose.
The real Breivik has big earlobes and a bulbous nose.
Neighbours describe Alexandre Bissonnette as the 'perfect boy-next-door', who loved his family, sports and would always remember to say hello.
Neighbour Alain Dufour said: "Alexandre is a very nice, friendly young man. He and his brother have been brought up very closely and carefully by his parents. They are all very close."
His wife said: "He is very sweet."
Bissonnette's father Raymond is a retired government employee.
dailymail.
Alexandre Bissonnette is the 'patsy' in the Quebec Mosque shooting.
After the Quebec Mosque shootings,
Alexandre Bissonnette
and
Mohamed Khadir
(aka Mohammed Belkhadir), were taken into custody.
Bissonnette, 27, is a native of Quebec, while Khadir, who is in his 20s or 30s, is of Moroccan descent,
TVA News reports

.
Witnesses said that there were 3 masked gunmen.
Three Shooters Attack Québec Mosque
But, now the police are saying that Bissonnette is the only suspect, and that Khadir is simply a witness.
Bissonnette
A source
told Radio-Canada
that both Alexandre Bissonnette and
Mohamed Khadir are students at Université Laval, a French-language, public college in Quebec City.
Alexandre Bissonnette was arrested "after contacting the police at about 8:10 pm."
Mathieu and Alexandre Bissonnette. The CIA's mind controllers like to use twins.
Twins
.
Alexandre Bissonnette
attended Companions de Cartier High School and Cégep François-Xavier Garneau.
"He was a quiet guy, not at all violent. I never imagined that he could do anything like that", says Marius Valentino, who knows Alexandre Bissonnette and his twin brother.
Alexandre Bissonnette, whose family has military connections.
According to several neighbors, the twins were in the cadets.
There have been reports that cadets are sometimes mind-controlled and used as sex slaves and then as 'patsies'.
SEXUAL ABUSE OF CADETS
/
'MURDERED' TEEN RECRUITS
/
CHILD SEX IN THE MILITARY
Alexandre Bissonnette's parents live in Cap-Rouge, a wealthy and quiet neighborhood.

Alain Thivierge, who lives across the street from the Bissonnette home, says of the brothers: "I see them almost every day."

He speaks of quiet, calm young men.
Quebec Premier Philippe Couillard (left)
On 29 January 2017, "
three masked gunmen fired
on worshipers inside the Quebec City Islamic Cultural Center around 8pm."
CBC
/
Three Shooters Attack Québec Mosque During Evening Prayers, 5 Killed
At least six people were killed.
Witnesses said the shooters shouted 'Allahu akbar' in what sounded like a Quebecois accent.
Someone left a pig's head on the mosque steps in the summer of 2016.
Hours after Trump signed his Muslim ban,

a Texas mosque went up in flames
.

...

The 29 January 2017 attack in Quebec came after days of protests in America over Trump's 'Muslim ban' executive order.

Prime Minister Justin Trudeau has said that refugees and Muslim immigrants are welcome in Canada.
dailymail.
Quebec Premier Philippe Couillard
What might the government of Quebec know about inside-jobs?
Quebec's Premier Philippe Couillard will lead an economic mission to Israel in the spring of 2017, becoming the first Quebec premier to head an official visit to the country.
Couillard made the announcement "during the annual cocktail for members of the National Assembly held at the legislature by the Quebec branch of the Centre for Israel and Jewish Affairs (CIJA), with Federation CJA and the Canadian Jewish Political Affairs Committee, on Nov. 30."
Couillard spoke of the long and important contribution of the Jewish community to Quebec. "Your history is that of Quebec's, and the history of Quebec is your history."
Couillard described Israel as "the only democratic state in that troubled region.
"Israel and Quebec have much in common and together we must reinforce the ties that unite us," he said.
Quebec premier to visit Israel
.
Is the terror attack in Quebec linked to mind control?
The Allan Memorial Institute is located in Montreal in Quebec.