U.S. Black Preacher Launders Bitcoin Money For Greater Glory Of Israel,Russia
https://www.theregister.co.uk/2017/03/17/priest_coder_drugs_guilty_verdict/
The priest, the coder, the Bitcoin drug deals – and today's guilty verdicts
What would Jesus do? Jump on Tor and blow cryptocurrency on blow, apparently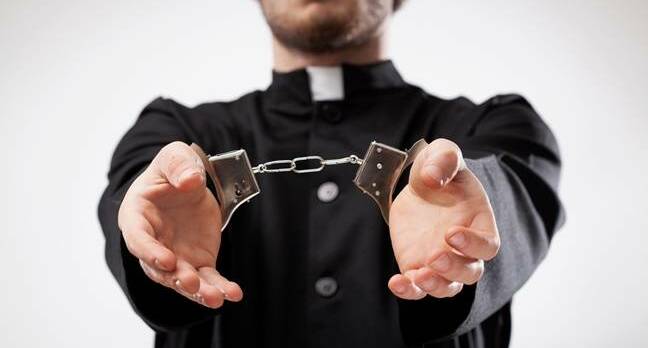 A New Jersey pastor and a Florida software engineer were today found guilty of bribery, wire fraud, bank fraud, and fraud conspiracy.
Their trial, which unfolded in a US district court in New York, exposed the murky world of illegal Bitcoin exchanges.
Pastor Trevon Gross and Florida coder Yuri Lebedev helped launder Bitcoins that were used in dark net drug deals and ransomware scams by disguising them as legitimate cash transactions. They face up to 20 years behind bars when sentenced in July.
The case
[PDF] revolves around Coin.mx, an illegal Bitcoin exchange that masqueraded as a currency collectors club. Lebedev, his associate Anthony Murgio, his father Michael Murgio and other partners ran Coin.mx out of Florida, but claimed in bank documents to be based in New Jersey.
Between 2013 and 2015 the trio set up bank accounts to process the funds raised from the Bitcoin transactions and lied to the banks about where the money was coming from by recoding the transaction records to make it look as though it was coming from credit and debit cards.
Then, it seems, they decided to get into the banking business themselves and approached Pastor Gross, who ran the
now defunct
Helping Other People Excel Federal Credit Union. They gave Gross $150,000 and in exchange he appointed Lebedev and Murgio junior seats on the board of directors and let them funnel millions of dollars of transactions through the institution.
The scam worked for a while, but then Uncle Sam's financial regulators caught on – and the FBI moved in. The Murgios have already
pled guilty
as part of a plea deal with prosecutors. Gross and Lebedev contested the charges against them, insisting they were innocent.
Their trial jury disagreed, and on Friday found them guilty on all counts. However the case against Coin.mx isn't over yet: there is one other owner who will now be hauled into the dock.
Gery Shalon, an Israeli national, also owned a stake in the Bitcoin exchange and is currently
facing charges
[PDF] that he used customer data from the massive
2014 JP Morgan hack
, in which 76 million households' and 7 million small businesses' records were snaffled.
Shalon
is said
to have used the email account data to run pump-and-dump scams, whereby worthless penny stocks are purchased, then hyped up in email campaigns to get dupes to try to get in on the action. Once the price has risen, the scam operator dumps their stock and leaves investors with worthless shares.
The US government extradited Shalon and his compatriot Ziv Orenstein from Israel last June. They face 23 charges related to the scams and Coin.mx. Their trial was put on hold by prosecutors until the Gross and Lebedev trial was concluded, but is now expected to move forward swiftly. ®